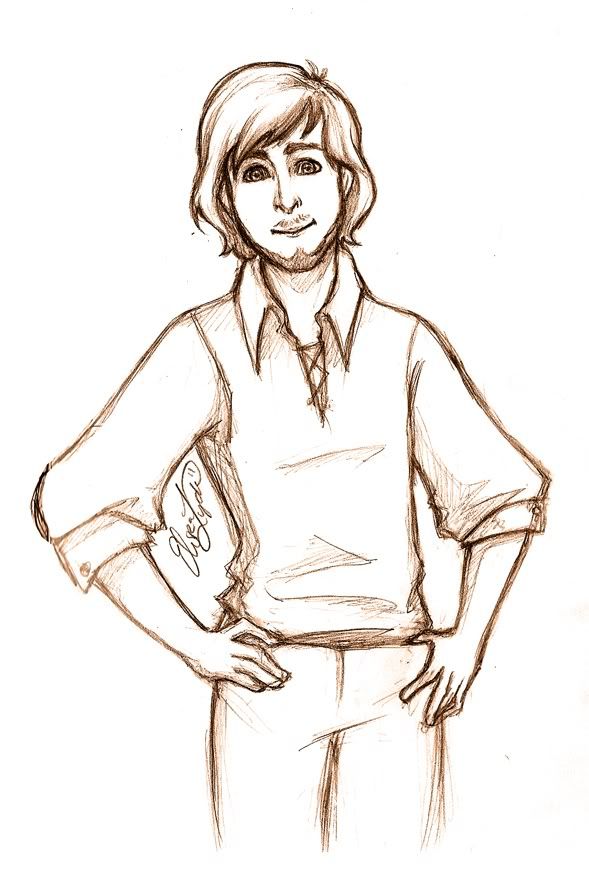 Here's a pic of my buddy Mike, who jokingly asked me to draw a "Disney version of himself" after he saw what I did for Angela. Now, I find it funny how Angela asked me to turn her into a Disney princess, because I'm not sure my style is that Disney...haha. But people seem to think so. >__> And thennn what ends up happening if someone asks me to do that, is that I try so hard to make it look Disney that the drawing ends up failing. I think that's what happened with this. Even though it was a pretty fast sketch, I still think I could've done better.
Which brings me to my next point -- I need to draw real life people more often. I remember in high school, I would ALWAYS get asked "CAN YOU DRAW ME?!?!" And then I would say "sure..." but I would always HATE the result. Whenever someone asks me to draw them, I get so caught up in trying to make it look like the actual person that again, it fails.
THIS IS A PROBLEM.
So I'm going to fix it.
So many of my drawings look the same, and in order for me to get better, I need to draw a variety of people (obviously) so that's what I'm going to do. If you read this blog regularly and are a close friend of mine...watch out because you'll probably see yourself on here soon.
I have a list of friends I'm planning on drawing this week. And trust me...it's gonna happen. And Mike, I'll probably be redrawing you too. xD Haha~