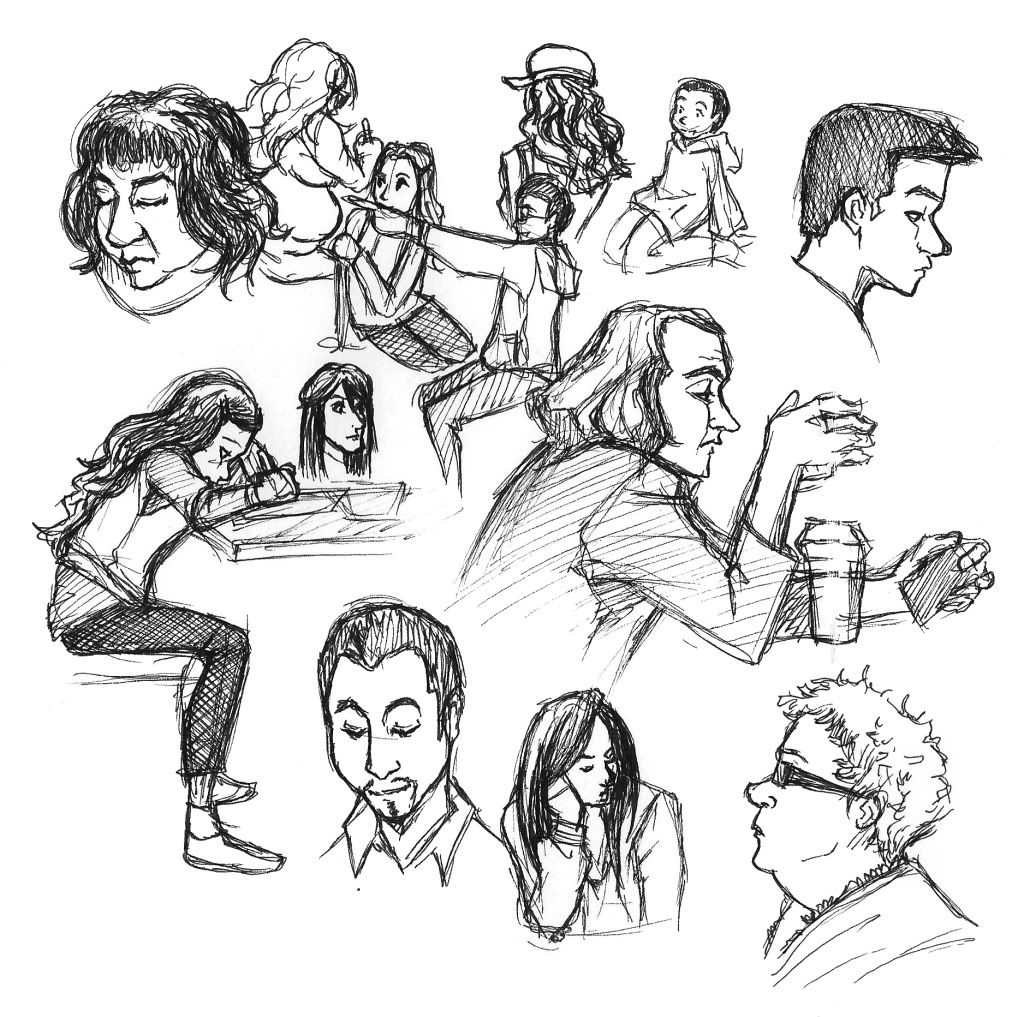 I had errands to run near Mainplace Mall and wanted to wait for the traffic to die down so I thought I'd go to Barnes & Noble to do homework for Kevin's class. I kept getting distracted and drawing people. I think now that I'm getting used to it, I wanna do it all the time! :D So glad I started going to those Saturday sketch sessions!
The lady at the top left sat at my table with her husband. She saw me studying an anatomy book and said "Ohhhh you're studying anatomy! Pre-med?" and I replied with "Nah. Artist." and she was like "....Oh."
I can't help feeling like I disappointed her...and she's not even my mother! xD I thought it was funny.