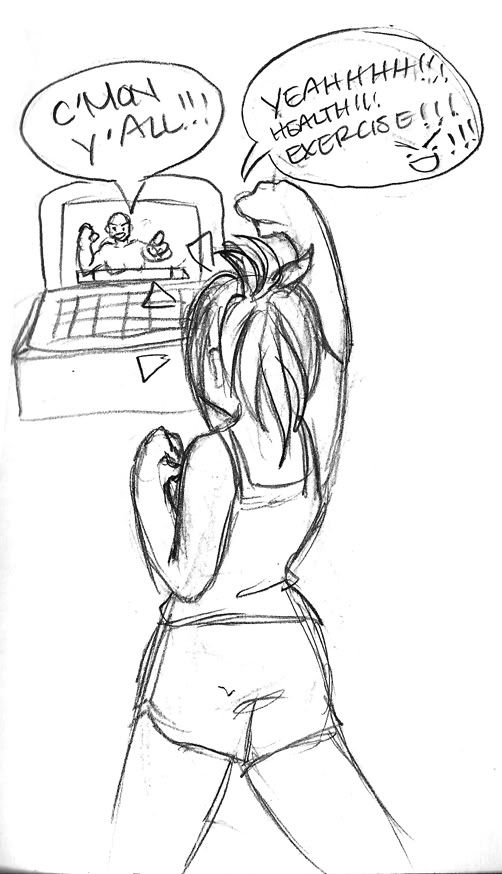 So I started Beach Body Insanity up again today... ugh. There are a lot of things I fear in this world, and Beach Body is really high up there. I've tried it 4 times and always fail. If you don't know what it is, check out this video. Informercial timeeee!
No matter how afraid I am of it, I'm always super psyched to start it up because of all those result videos! I know this thing should work! I just need to get through it! BLARGHHH!!! Today I did just the fit test and I felt like such shit after, like I was gonna throw up. D:
And then what usually ends up happening is I just give up and end up eating a cheeseburger and going back to my crap eating habits. But nottttt anymore!
Anyway, I realize that a lot of my posts are really incoherent and badly written because I always tend to do these when I'm super tired. So I'll stop here and probably rewrite all this later. The main point of this post was starting Beach Body Insanity so I can keep up with it, and if I don't post it then I'll feel super guilty.
So yeah.
Fit Test Results (Redo in 2 weeks):
Switch Kicks - 91
Power Jacks - 32
Power Knees - 80
Power Jumps - 18
Globe Jumps - 5
Suicide Jumps - 15
Pushup Jacks - 3
Low Plank Oblique - 40
(Note: This is basically just a personal diary. I wish there was a private option on here -___-)