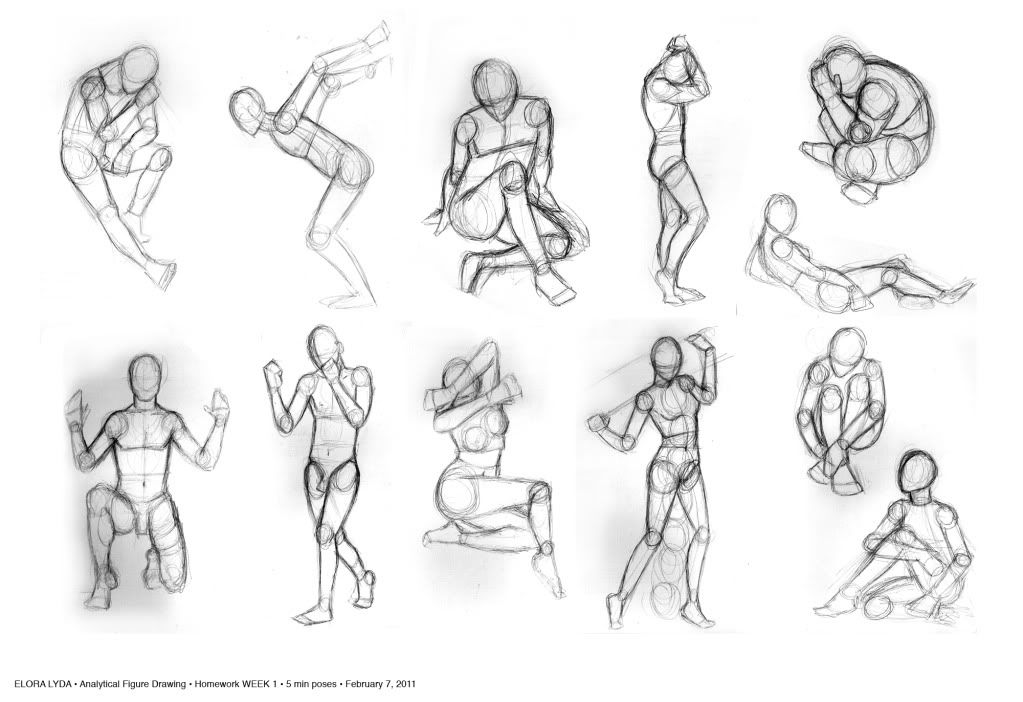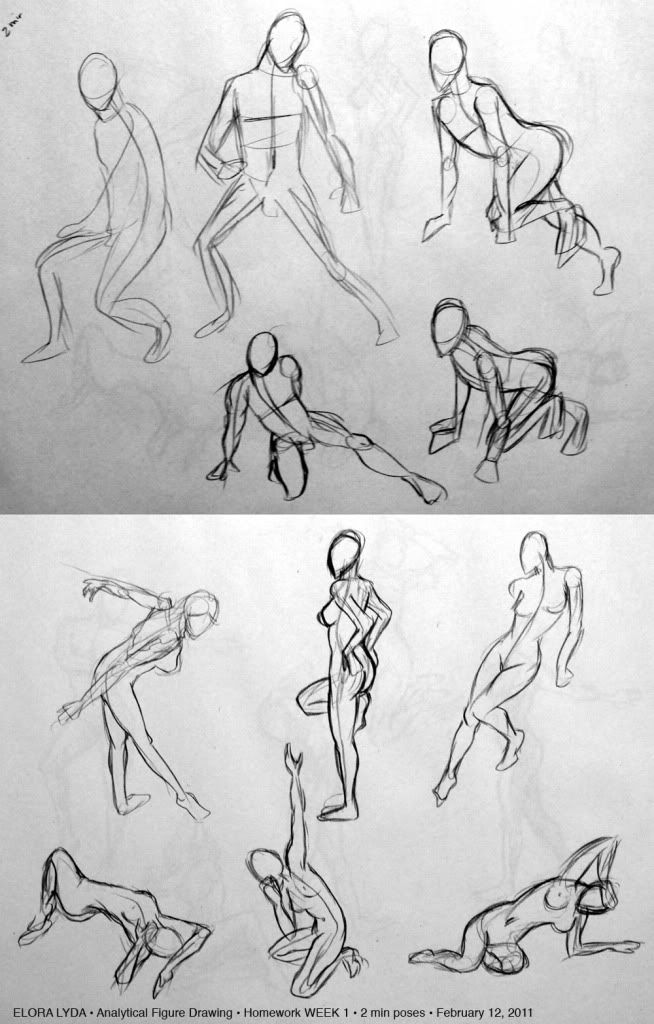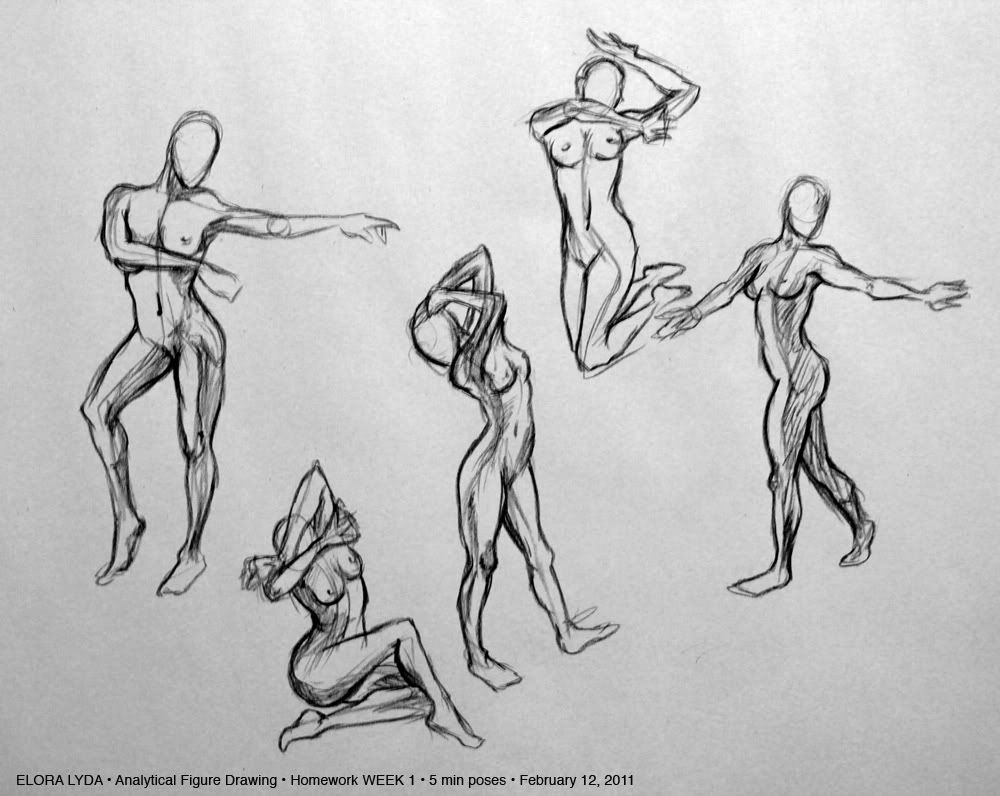 Oh man. It's been a while since I posted! Looks like I didn't draw a whole buncha friends like I had planned =__= That's bound to happen soon though, since I started my analytical figure drawing class at Concept Design Academy in Pasadena! :D Well I actually missed the first class last Sunday since I was in Vegas, so tomorrow (er...today?) will be my first class!
Still had to do homework though...I realized that I really...REALLYYYYY suck at figure drawing! I am hoping beyond all hope that I will improve as much as I want to improve in my head, because I am really ashamed at what I've produced so far. I was pretty much winging it, because even though the class has an AMAZINGLY helpful blog (http://analyticalfiguresp11.blogspot.com/) I still didn't really know what he wanted for the homework and I just did whatever.
I'm going to post this here because I really want to see where I go from here, because right now I am at the lowest of the low...and I can only move up from here as I learn, right? ~___~
Vince, who has taken figure drawing, was trying to help me through this because I was really frustrated with how stiff and sketchy everything was coming out. My progression can be seen through the series of these sketches. The ones I did today (the bottom 3) look really different from the top ones which I did a couple days ago... thankfully. I think they look more...figure-drawing-ish??? RIGHT?! Maybe.