A recent development that I haven't posted about is that I started a Tuesday night sketch group called Happy Hour Sketch crew! :) My friend Andy has these sketch jams at the Lee's Sandwich near UCI on Fridays, but I'm usually busy so I decided to make my own, and it's been REALLLYYY fun and successful!!! :) :) :) We've only gone to the Grand Californian in Downtown Disney so far, because it's after work on Tuesday, and it's a nice middle point for people it seems. Also it's cold outside and the Grand is a really cozy hotel that we can stay at till like 1am... :) So it's perfect! Here are some pics from the previous sketchjams...starting on November 29!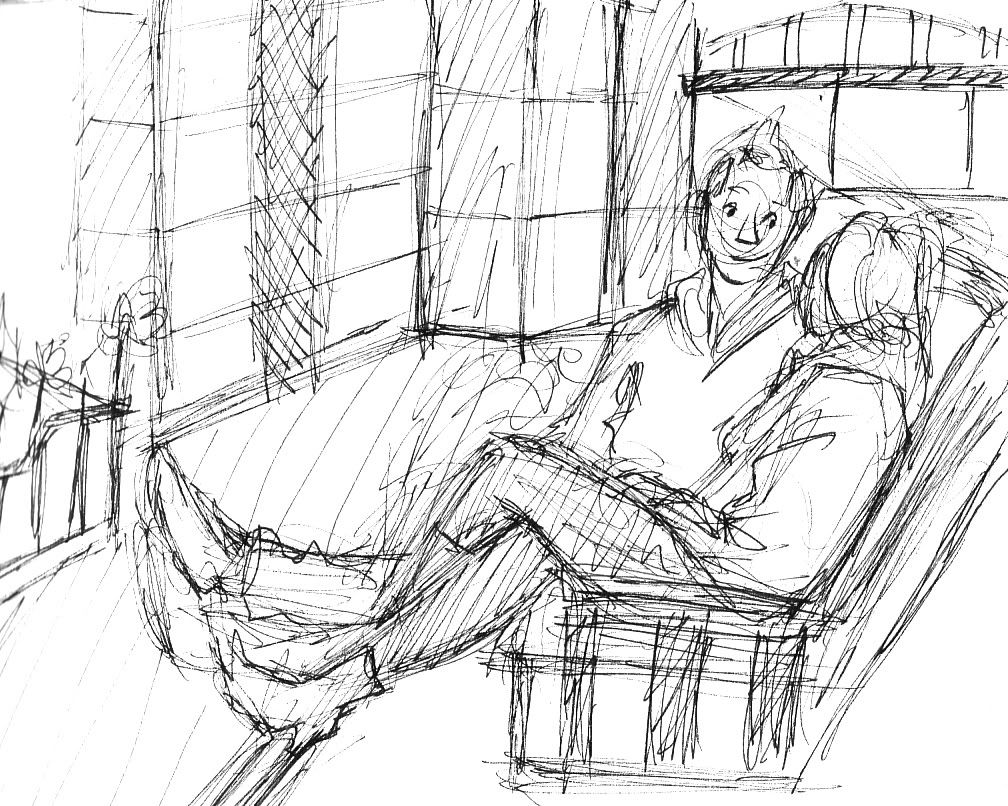 These are the only sketches from the sketchjams that I feel like posting, since I've been doing mostly studies lately. :( The 2nd one is actually pretty funny though because we were sitting by the fireplace one night, and this couple that I drew just started MACKING right next to us while we were having a serious conversation! And then we just tried to keep going but we heard their sloppy kissing noises in the background that were super loud... disgusting. Haha I guess the romance of a fireplace just gets to people xD Thankfully they got up and went to their room after they realized we were right there -___- Maaaannnn I hate extreme PDAs...
ANYWAY! So here are some photos :)
Sketchjam #1: November 29...my crappy 3GS iPhone quality :\ I need to get with the times...
Sketchjam #2: December 6
Sketchjam #3: December 13... Woops no camera :\
Sketchjam #4: December 20
Sketchjam #5: December 21 (Wednesday holiday sketchjam... haha)
So yeah... it's a LOTTTT of fun!!! :) If you happen to be in the area, stop by and sketch with us!! When the weather starts getting warmer we'll probably be moving different places every week or 2, and also doing weekend sketch trips (which some of us have already begun discussing). I am absolutely loving this community that I've been lucky enough to become a part of. Everyone is so kind, amazing, and willing to help each other--never been happier!!! :) :) :)