So apparently I'm using this blog now as kind of a picture diary for all these sketch sessions. I go super picture happy because they're soooo fun and I have a really tiny cute camera now :) So I'm just gonna post smaller pictures since there will be a lot... Also I'm behind. This was last week's sketch session. I'll post this week's today too. I really need to start keeping these to date...blargh.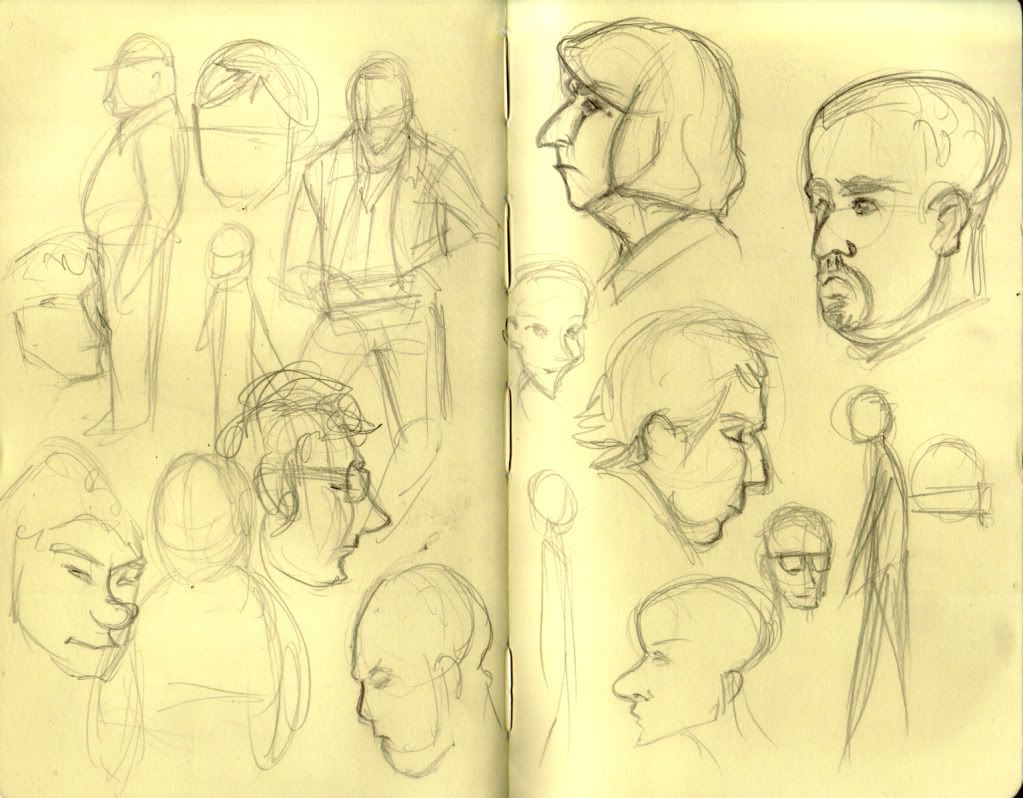 I didn't do too well today. I think I was talking and eating too much (HAHA). Also I realized that drawing with pen really ISSSS so much better. Just for some reason today when I tried the brush pen it didn't work for me...so I just kept going with the pencil and didn't get too great of results. Oh well. Still worth it to post anyway.
Today I met
Kendra Melton
, a super awesome illustrator. Talking with her too about how she got to LA really inspired me...heck everyone is inspiring! I love hearing about it. :) But yeah, check
her stuff
out!
Francesco
:)
After the sessh we went to Meltdown Comics... (where I learned how to play Warhammer...COOL! :D)
...and then to Toi Thai.
And yay! I got to take a picture with
Rad!
:D I feel so honored~